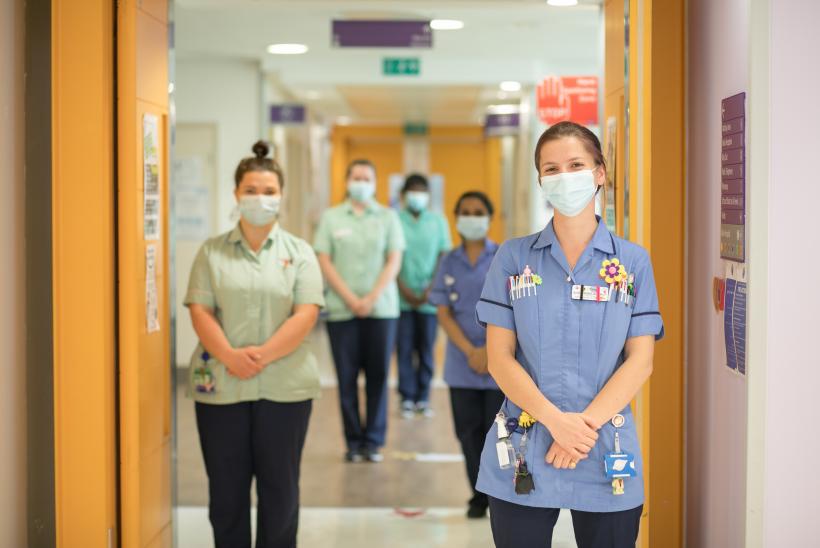 Say thank you and nominate your nurse for a DAISY Award!
We're very proud of our incredible nursing team in the International and Private Care and are launching the international The DAISY Award for Extraordinary Nurses to celebrate the amazing work our team does to help children every day.
The DAISY Award recognises the clinical skill and compassion that nurses provide to patients and families.
The DAISY Award is an international recognition programme that honours and celebrates the incredible work of nurses and midwives. 
Established in the USA in 1999 by the family of J Patrick Barnes following his death from complications of the auto-immune disease ITP, the DAISY Foundation commemorates the appreciation Patrick's family had for the care and compassion shown to him and his family. 
The DAISY Award is your opportunity to say thank you by sharing your story of how a nurse made a difference you will never forget. 
Each DAISY Award winner will be recognised at a public ceremony at their ward or department and receive a DAISY Award pin and certificate. 
Every ward/department celebrates the award with cinnamon rolls, which were a favourite of Patrick's during his illness. The Barnes Family asks that, whenever and wherever nurses and midwives smell that aroma, they stop for a moment and thank about how special they are. 
To nominate an International and Private Care nurse or HCA please do one of the following:
Fill in one of our forms that you can find on your ward or Caterpillar outpatients and hand it in to your nurse or the Ward Manager 





Please ask a nurse if you can't find a form on the ward


 

Download the form below and fill it in and either email it to Kate.Rivett@gosh.nhs.uk or post it to us at:





Kate Rivett - DAISY Award 


Great Ormond Street Hospital for Children
International and Private Care


The Harris International Patient Centre




Great Ormond Street




London




WC1N 3JH


 

Email us at Kate.Rivett@gosh.nhs.uk with the following details: 
 - Your name 
 - Phone or 
 - Email 
 - If you would like to be contacted about the outcome of your nomination 
 - Which of the following you are: 
         - A Doctor 
         - Patient
         - Parent/carer 
         - Family member
         - Volunteer 
         - GOSH member of staff 
  - Name of nurse/HCA 
  - Ward and job title of nurse/HCA (if known)
  - Why you are nominating them