GOSH expert hip surgeon speaks at the 5th Middle East Pediatric Orthopaedic Society Annual Meeting
09/10/2018
Professor Andreas Roposch, Consultant Orthopaedic Surgeon at Great Ormond Street Hospital for Children (GOSH) in London, is attending the 5th Middle East Pediatric Orthopaedic Society Annual Meeting in Dubai, held from 11 to 13 October. Prof. Roposch will talk on 'Hip Ultrasound in Developmental Dysplasia of the Hip' and 'Why should a child have his/her hips screened' for the benefit of his international colleagues. He will also be leading two workshops on infant hip ultrasound.
Developmental Dysplasia of the Hip, also known as DDH, is the most common congenital musculo-skeletal disorder and affects 60 in 1000 babies. "DDH is a condition where the hip joint does not properly form in babies and young children", Prof. Roposch explains. "In DDH, the socket of the hip is too shallow and the femoral head is not held tightly in place. In severe cases, the femur lies entirely outside the socket, which is called dislocation."
Physical examination is often not sensitive enough to detect hip dysplasia, especially in early stages of the condition, or in neonates. "Ultrasound is the imaging technique of choice to diagnose DDH in the neonatal age", Prof. Roposch states. "It is generally accepted that the earlier DDH is detected, the shorter the course of treatment, and the better the chances that treatment is successful. Without treatment, DDH can lead to problems later in life. Milder forms of DDH include hip instability, anatomic dysplasia, and hip subluxation. If left untreated these forms can progress to frank dislocation. Generally, splinting is not very successful after the age of four months and affected infants may need an operation and a period in a spica cast if early splinting fails. The results of a successfully splinted hip are generally better than DDH that was treated with an operation."
GOSH is a main referral centre in the UK for children with DDH of all age groups. "Patients referred to GOSH are often those who have not responded to harness treatment or children with a missed DDH diagnosis. These children often need complex operations of their dislocated hip." Prof. Roposch explains. DDH accounts for 9% of all hip replacements in the UK and 29% of all hip replacements in young patients. Early detection and treatment are essential.
Prof. Roposch's expert workshops and presentations provide expert guidance and information for his colleagues in the Middle East on DDH and the importance of hip screening for children. GOSH is committed to sharing its expertise through the education and training of children's healthcare professionals, so that more children around the world can benefit from its work. GOSH has a successful record of delivering education and training programmes internationally, as well as working with our world-leading consultants to present at conferences for the benefit of healthcare professionals not only in Abu Dhabi and the Middle East but also worldwide.
Top tips for worried parents
It's important to contact your doctor if you notice your child develops any of the following symptoms:
restricted movement in one leg when you change their nappy

one leg dragging behind the other when they crawl

one leg appearing longer than the other

a limp, walking on toes or developing an abnormal "waddling" walk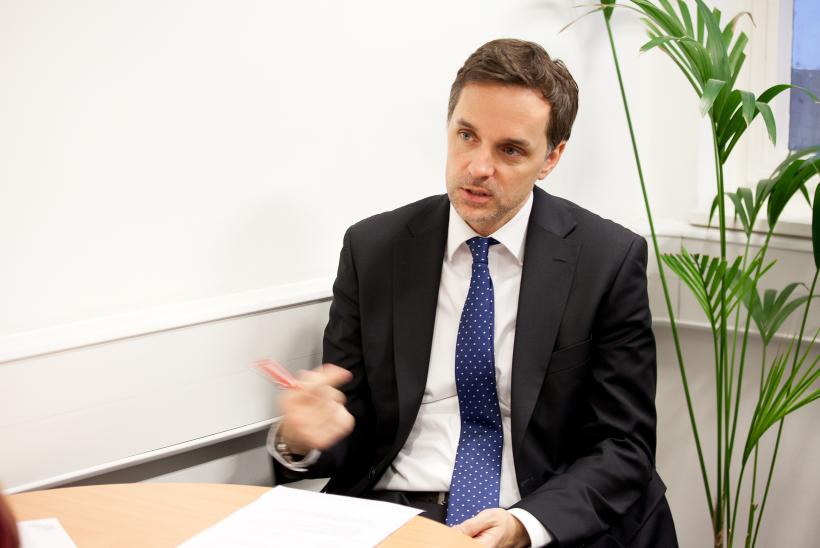 Professor Roposch
Consultant Orthopaedic Surgeon
Professor Andreas Roposch has been a Consultant Orthopaedic Surgeon at GOSH for 13 years.  He has a particular interest in the treatment of complex hip problems in children and young people.

Prof. Roposch is clinical epidemiologist and orthopaedic surgeon. He leads a research group at the University College London Great Ormond Street Institute of Child Health. Prof. Roposch is leading a UK-wide study on the genetics of childhood hip dysplasia with over 15 participating centres. His group is also studying modulating factors and prognosis in neonatal hip dysplasia, and how parents make difficult decisions about operative treatment on behalf of their children.