A year of research at GOSH
07/12/2018
As a research hospital, every year Great Ormond Street Hospital for Children (GOSH) in London and UCL Great Ormond Street Institute of Child Health (ICH), carry have more than 1,200 active research projects, all aimed at finding new treatments and better ways to care for children with rare and complex conditions.
This year there have been a whole host of exciting discoveries. In the last 12 months alone GOSH researchers have:
Developed a method to quickly diagnose critically ill children within four days, allowing them to leave intensive care earlier.
In research led by GOSH and ICH, researchers identified the need to quickly identify rare genetic conditions, as they are frequent risk factor for, or direct cause of, paediatric intensive care admissions. Compassionate and effective care is greatly assisted by definitive diagnostic information. The team developed a robust and readily adoptable protocol for achieving rapid end-to-end whole genome sequencing-based analysis to support the diagnosis of critically ill children.
The team successfully applied this workflow in critically ill children and obtained a diagnostic rate of 42% with the shortest time taken to reach a provisional diagnosis being just 4 days. This means they can leave intensive care earlier.
Pinpointed the genes responsible for the blood vessel defect arteriovenous malformation and used an existing drug to reduce the facial swelling symptoms.
Drugs normally used to treat cancer could reduce the disfigurements of thousands of children born with life-threatening blood vessel defects, according to research led by GOSH and the ICH.
Following DNA testing, scientists have been able to pinpoint the group of genes responsible for causing blood vessel defects in arteriovenous malformation (AVM). For the first time, they have identified drugs which could target the underlying cause of the condition.
The research, which is led by Dr Veronica Kinsler, Consultant Paediatric Dermatologist at GOSH and Principal Investigator and Wellcome Trust Fellow at ICH, will now be tested in an international clinical trial, planned to start next year.
Identified a gene that causes the skin and muscle condition juvenile dermatomyositis, paving the way for new targeted therapies.
A new in-depth method has helped shed light on the key role of B cells, a type of immune cell, in the rare childhood condition Juvenile dermatomyositis (JDM).
This research, which was the first to use this in-depth approach to phenotyping, identified IFN alpha and TLR7 as promising targets for new therapies for JDM and as important indicators of the condition's severity and the patient's risk of developing complications
Improved growth and reduced joint pain in children with a rare form of rickets called X-linked hypophosphatemia, in a clinical trial of a new targeted treatment.
Precision medicine research taking place at the National Institute for Health Research (NIHR) GOSH Clinical Research Facility (CRF) developed more targeted and effective treatments for children who have a rare form of rickets called X-linked hypophosphatemia (XLH).
Dr William van't Hoff, director of the NIHR GOSH CRF, said "Previously people with XLH were treated with high doses of phosphate and vitamin D, but a clinical trial offered a new more targeted treatment. This kind of precision medicine, or designer medicine as its sometimes called, is helping us find more effective treatments for patients at GOSH and children across the world. It's a really exciting time to be involved in research with children."
Grown a bio-engineered oesophagus in the lab for the first time.
Researchers have grown the world's first oesophagus engineered from stem cells and successfully transplanted them into mice, in a pioneering new study led by GOSH and the ICH.
It is hoped this new research could pave the way for clinical trials of lab-grown food pipes for the thousands of children who are born with gut conditions, or who develop them later in life.
Professor De Coppi, who co-led the study, Consultant at GOSH and Head of Stem Cells and Regenerative Medicine at ICH said: "This is a major step forward for regenerative medicine, bringing us ever closer to treatment that goes beyond repairing damaged tissue and offers the possibility of rejection-free organs and tissues for transplant".
Pioneered the UK's first fetal surgery for spina bifida, with colleagues from University College London Hospital.
This summer a team from GOSH and University College London Hospitals (UCLH) have carried out the first two operations on the damaged spinal cords of babies in the womb, in what are the first surgeries of their kind in the UK. Until now, mums could choose to have the fetal surgery abroad or have postnatal surgery after the baby is born, which is the current practice in the UK.
These are just a handful examples. Hundreds more research breakthroughs are being made every day across a wide range of clinical specialties at GOSH and UCL. All these breakthroughs depend on the hard work and dedication of the multidisciplinary teams who all come together to help advance our knowledge of child health and ultimately improve the lives of children with rare and complex conditions.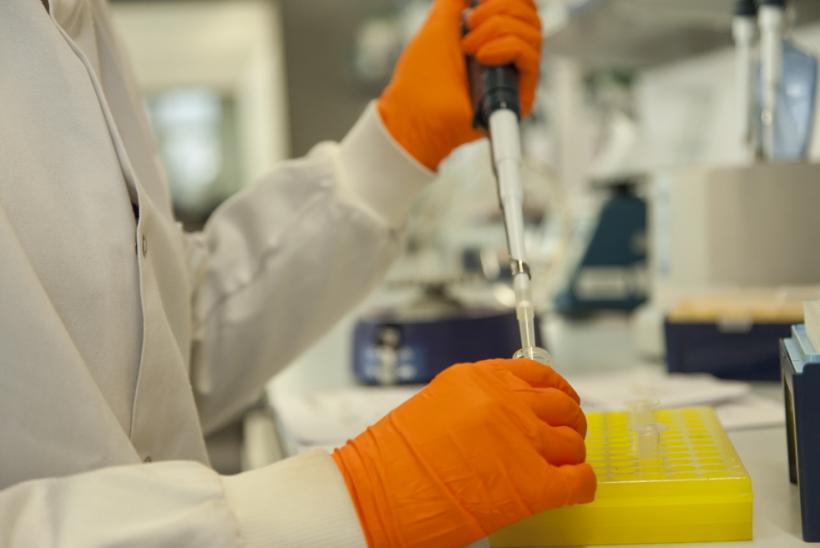 UCL Great Ormond Street Institute of Child Health
The UCL Great Ormond Street Institute of Child Health (ICH) which, together with its clinical partner Great Ormond Street Hospital for Children (GOSH), forms the largest concentration of children's health research in Europe.

The inspirational mission of the UCL Great Ormond Street Institute of Child Health is to:"improve the health and well-being of children, and the adults they will become, through world-class research, education and public engagement".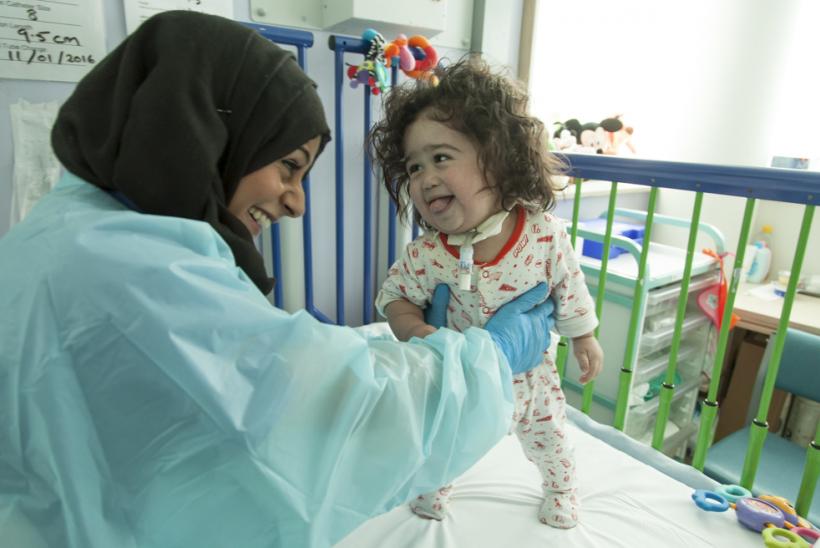 Great Ormond Street Hospital
Great Ormond Street Hospital for Children (GOSH) in London is recognised as one of the few truly world-class hospitals for children. As a global leader, GOSH has top clinical and research experts working every day to find new and better ways to treat children. While breakthroughs and medical expertise are essential to the treatment of patients, GOSH also places great emphasis on the support and care provided for children by nurturing an open and supportive atmosphere, ensuring that parents and patients are well informed and closely involved in the treatment process. Children receive the highest standards of care and attention from the expert team of medical and support staff during their stay at GOSH, and are always treated with respect, trust, concern and openness.

The International and Private Patients Service at GOSH treats over 5,000 children from over 90 different countries each year. The service is tailored to the referral and treatment of international patients and our dedicated, multi-lingual team ensure a smooth and efficient patient experience.