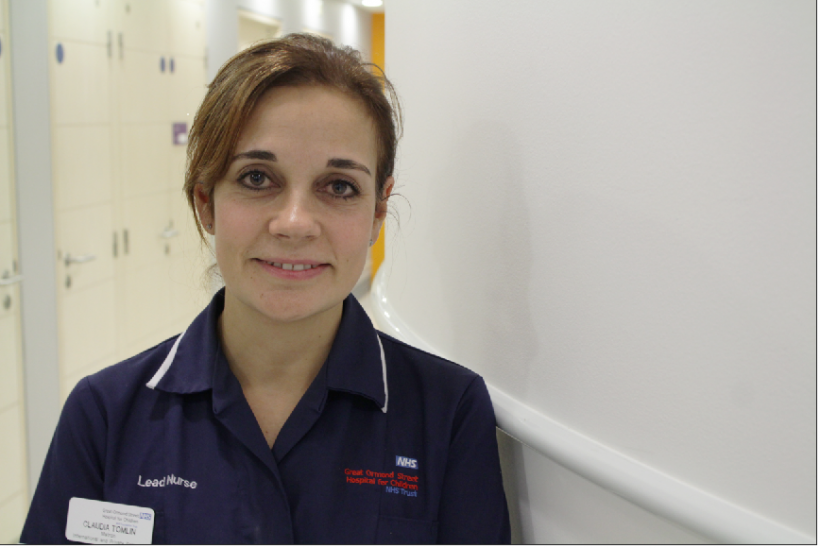 Claudia has worked at Great Ormond Street Hospital (GOSH) since 1993 and is one of our Matrons!
"I wanted to be a nurse since I was five years old; I'm extremely lucky to have been able to achieve my aims and do my dream job. My favourite thing about being a nurse is when you can make a child or family member smile, despite being at hospital. Of course, seeing a family go home at the end of their treatment journey is very special. Being part of that journey is amazing. 
 I love working within the International Service because no two days are the same. I enjoy the diversity and vast mixture of children and families we see daily. We have a very supportive and welcoming team – we all look out for each other and work together in order to achieve the best for the children and families in our care. 
The service is unique in that it allows nurses to gain experience and develop skills in a wide variety of specialist areas that are catered for within wards. There aren't many places where you have day case surgery alongside complex chronic conditions, alongside acutely unwell children requiring high dependency step-down care. Likewise, children with haematology, oncology and immunology conditions and those undergoing bone marrow transplants are nursed within the same area, resulting in an unrivalled mix of clinical skills for our nurses.   
I would recommend GOSH as a great place to work. It gives an excellent and diverse base to your nursing career and is a great place to both consolidate your training and further your experience and skills in specific specialist areas."