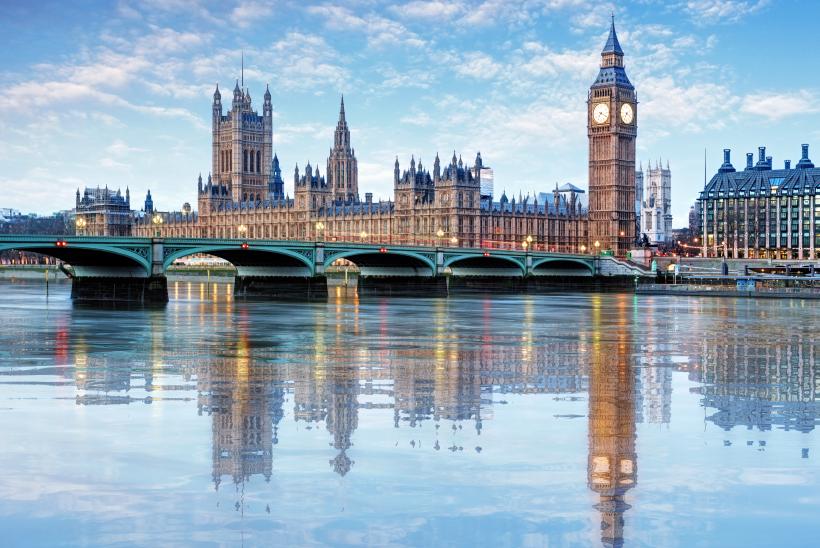 We have put together a list of local places you may like to visit during your stay with us. 
Please be aware that this is a suggested list of attractions, but there are many others in London and the surrounding area. We are not affiliated to any of these attractions and cannot be held liable for any information found on their websites, or your experience at their facilities.
If you need more information about any of the below, please call the London Tourist Information centre on +44(0)20 7332 45.
You may like to use ARP a concierge service that can provide assistance for transport, accommodation, trips and entertainment. Please use the below link to download their brochure or speak to us upon your arrival at the hospital.
Disclaimer: the material contained within this page is provided for information only. Great Ormond Street Hospital (GOSH) accepts no liability for the services provided by companies
Please be aware some attractions may current be closed. Please visit their websites for more information. 
St George's, Anglican Church

Queen Square, Holborn, London WC1N 3AH

Bloomsbury Central Baptist Church,

235 Shaftesbury Ave, West End, London WC2H 8EP

Chinese Church In London – SOC

166A Shaftesbury Ave, West End, London WC2H 8JB

Church of Christ the King,

Bloomsbury, Gordon Square, Bloomsbury, London WC1E 7LE

St. Paul's Cathedral,

St. Paul's Churchyard, London EC4M 8AD

Holborn Mosque,

Brookes Court, 33 Baldwin's Gardens, Holborn, London EC1N 7RR

Shahjalal Jame Masjid (Euston Mosque)

204a N Gower St, London NW1 2LY

The Fazl Mosque London,

16 Gressenhall Rd, Southfields, London SW18 5QL

The Baitul Futuh Mosque,

181 London Rd, Morden SM4 5PT

ISKCON-London Radha-Krishna Temple,

9-10 Soho St, Soho, London W1D 3DL

West Central Liberal Synagogue,

21 Maple St, Bloomsbury, London W1T 4BE

Central United Synagogue,

Hallam St, Marylebone, London W1W 6NW

Bevis Marks Synagogue/ Qahal Kadosh Sha'ar ha-Shamayim,

4 Heneage Ln, London EC3A 5DQ
Coram's Field

A unique seven-acre playground and park for children under 16, just a few minutes walk away from the hospital. No adult access without a child. Free entry.

Hyde Park

One of London's eight Royal Parks and covers an area of 350 acres. Free entry.

Regent's Park

One of London's eight Royal Parks and covers an area of 395 acres. Free entry.
The British Museum

The British Museum holds in trust for the nation and the world a collection of art and antiquities from ancient and living cultures. Free entry – there may be a charge for some exhibitions.

Foundling Museum

The Foundling Museum holds the collection from the Foundling Hospital, a home for abandoned children that was set up close to the hospital. Free for children.

Museum of London

The Museum of London explores the history of London from prehistoric time to the present day. Free entry – there may be a charge for some exhibitions.

Science Museum

The Science Museum's world-class collection forms an enduring record of scientific, technological and medical achievements from across the globe. Includes many interactive displays for children. Free entry – there may be charge for some exhibitions.

Natural History Museum

The Natural History Museum is a world-class visitor attraction and leading science research centre. It is home to an enormous blue whale, dinosaurs, previous gems and high-tech exhibits. Free entry – there may be a charge for some exhibitions.

V&A

The world's leading museum of art and design. Free entry – there may be a charge for some exhibitions.
London Zoo

The world's oldest scientific zoo. The Zoo has 100s of species, including lions, tigers, penguins, snakes and monkeys! The Zoo is in Regent's Park. Tickets are more expensive in peak season.

London Eye

The world's largest cantilevered observation wheel, overlooking the Thames and offering superb views over London. Ticket prices vary, please check their website.

London Aquarium

The aquarium contains over 500 species in 14 themed galleries. Entrance fees vary, please check their website.

Tower of London

Created by William the Conqueror in the early 1080s, the Tower of London has played a part in the most significant moments of English history. Entrance fees vary, under 5's go free.

Changing Guard at Buckingham Palace

Watch the New Guard exchange duty with the Old Guard in the famous Changing the Guard ceremony outside Buckingham Palace. Free to watch, although tours will be charged.
West End

Discover London's "West End", the largest theatre district in the world. Many theatres hold child friendly shows. Ticket prices vary, please check their website.

BFI IMAX

The biggest cinema screen in Britain is situated in London. Watching a film at the BFI IMAX theatre is a completely immersive experience. Ticket prices vary, please check their website.

London at Christmas

At Christmas time, London lights up. Christmas fairs, including Hyde Park Winter Wonderland, appear across the capital, as well as ice-skating rinks at Somerset House and the Natural History Museum. As a diverse city, there are always festivities going on around major national, international and religious occasions
Harrods

The world's most famous department store, a name synonymous with luxury, excellence and service. Sells high end luxury items, in a stunning location.

Selfridges

Voted the best department store in the world, Selfridges has the latest designer collections, must-have toys and gifts for the whole family.

Oxford Street

Europe's favourite shopping area, with over 300 shops including Selfridges, House of Fraser, Apple, Ted Baker and others.

Liberty London

A luxury department store, Liberty sells designer accessories, luxury fabrics, exclusive beauty and gifts in a beautifully constructed mock-Tudor building.

Fortnum and Mason

The ultimate destination for unique gifts such as hampers, famous teas and coffees and luxury food items.

Harvey Nichols

Luxury department store offering designer fashion, beauty and food in the heart of Knightsbridge.

Westfield Stratford City

The UK's third largest shopping centre, and one of the largest in Europe. The centre has around 280 stores and 70 restaurants.

Edgware Road

This area of London is best known as being the Arabic capital of London. You will find lots of restaurants and shops here.
Thorpe Park

Thorpe Park is a theme park resort outside London. Ticket prices vary, please check their website.

Windsor Castle

The oldest and largest occupied castle in the world, Windsor Castle has been the family home of British royalty for almost 1,000 years. Areas of the castle, including the State Rooms, can be visited. Entrance fees vary, please check their website

Oxford

The City of Dreaming Spires is world famous for its University and historical landmarks. For over 800 years the city has been home to famous academics and scholars, and is easily reached for a day trip from London.

Brighton

Brighton is an English seaside resort town. It has a broad shingle beach, backed by amusement arcades and Regency-era buildings. Brighton Pier was built in 1899, and has a funfair and shops.
If you are taken to A&E (Accident and Emergency department), a minor injuries unit or walk-in centre for emergency treatment then this is free of charge. However, if you are admitted to hospital for any other emergency treatment a charge may be incurred. You should not go to A&E for non-emergencies, but see a GP instead.
If the GP refers you to hospital for care please be aware that Hospital treatment is free to 'ordinary residents' of the UK. But if you are visiting the UK – to stay with family, private medical care, on business, as a tourist, or if you are living here without proper permission – then you are likely to be charged by an NHS hospital for the treatment it gives you. Not paying for this charge may have an effect on any future immigration application you make and you risk being turned down.