GOSH experts help a baby from Shanghai, China have a perfect tongue
This autumn, a family with their one-year-old daughter travelled from Shanghai, China to Great Ormond Street Hospital for Children (GOSH) in London to seek expert treatment for their daughter's macroglossia. 'When Mr Dunaway said she now has a perfect tongue, I felt suddenly released.' mum recalls.
The baby from Shanghai was diagnosed as Beckwith-Wiedemann syndrome (BWS) in China, which is a congenital overgrowth syndrome that occurs in approximately one in 15,000 births. BWS is variable – some children have a number of features of the condition, others have only one or two. Macroglossia, which is the medical term for an unusually large tongue, is one of the most common features of the condition. Macroglossia may cause difficulties with feeding (Prendeville et al, 2018), breathing, drooling, speech (Shipster et al, 2012), the position of the teeth and jaw and affect the child's facial appearance. For some children for whom the large tongue has a negative effect on these aspects, tongue reduction surgery is necessary.
For the sake of better treatment, the baby's parents decided to travel overseas for the surgery. 'We did lots of research and preparation before we chose GOSH and we found that GOSH is the best place in the world for BWS treatment,' her mum explains.  
GOSH provides a multidisciplinary macroglossia service for children with BWS. The aim of this service is to prevent or resolve the problems associated with macroglossia in BWS in a timely way as well as to provide the best current practice. The decision as to whether the child will benefit from surgery is made by a team of specialists, which includes a surgeon, a specialist speech and language therapist and an orthodontist if the child has teeth present.
Nicole Prendeville, Specialist Speech & Language Therapist at GOSH explains: 'A speech and language therapy assessment allows the functional effects of the large tongue to be examined, diagnosed as well as confirming the extent of these negative effects (varying from mild-severe), ensuring that parents receive the best management plan for their child to deal with these difficulties. Sometimes, mild residual chewing difficulties can persist for a couple of months post-operatively as well as some subtle articulation difficulties in older children. Therefore, the post-operative speech and language review enable the speech and language therapist to evaluate these areas and provide advice to parents on how to manage the chewing and give therapy techniques for speech, in addition to referring to a local speech and language therapist, if needed.'
Mr David Dunaway, Consultant Plastic and Reconstructive Surgeon and the Head of the Craniofacial Unit, explains: 'The baby's tongue frequently protruded which interfered with her feeding and was affecting her dental and jaw development. There were concerns that it would affect speech development. Therefore, we performed a tongue reduction to treat her macroglossia. She has made an excellent recovery and now has a normal size tongue'.
Speaking about the experience at GOSH, the baby's parents say: 'We were amazed by the pain management after the surgery which is so different in China. The specialists strictly controlled the medicine dosage based on the baby's age, weight and condition.' They continue, 'Nicole helped us a lot. We kept in regular touch and she always emailed us the latest information on BWS when we were in China … Mr Dunaway is so friendly, experienced and responsible. He tried to explain everything to us patiently to make us feel assured and secured, so did our anaesthetist. Both visited us before the surgery to answer all our questions. Thanks to them all and we are so satisfied with the surgery outcome.'
References
Prendeville, N., & Sell, D. (2018). Tongue Reduction Surgery and Feeding Difficulties in Infants with Beckwith Wiedemann Syndrome: A Case Series. The Cleft Palate-Craniofacial Journal. https://doi.org/10.1177/1055665618794070
Shipster C, Morgan A, Dunaway D. (2012). Psychosocial, feeding, and drooling outcomes in children With Beckwith Wiedemann syndrome following tongue reduction surgery. Cleft Palate Craniofac J.  Vol 49(4):25–34.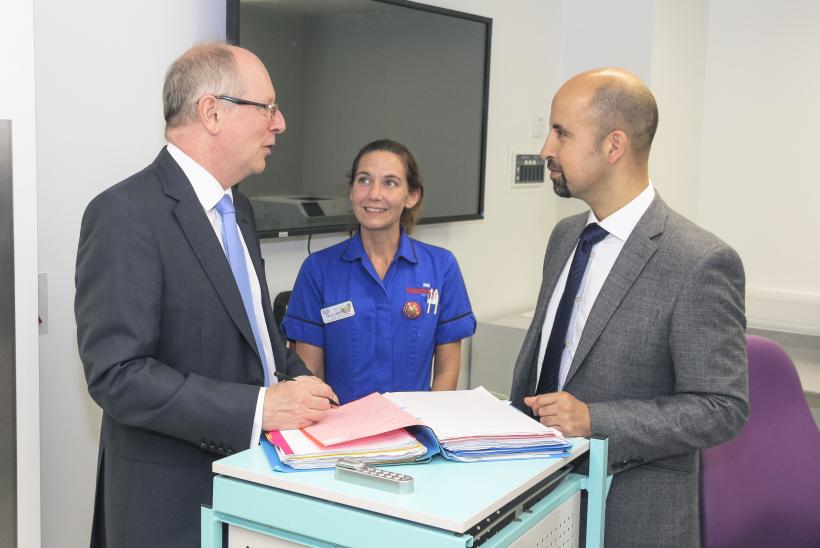 Multidisciplinary macroglossia service for BWS
This national service was designated in April 2012 by the NHS Advisory Group for National Specialised Services (AGNSS) and is located at Great Ormond Street Hospital for Children (GOSH). It is a Speech and Language Therapist-lead service with children undergoing feeding, speech and language assessment to inform management steps. The GOSH service is therefore embedded in multi-professional evidence-based practice. Between 1994 and June 2018, 280 children with macroglossia associated with BWS have been followed throughout childhood at GOSH. There is no other centre within the UK seeing a large volume of patients with BWS macroglossia and providing long term coordinated care. Outcome data has been systematically collected across a range of dimensions both pre and post tongue reduction surgery as well as for children who have not undergone surgery.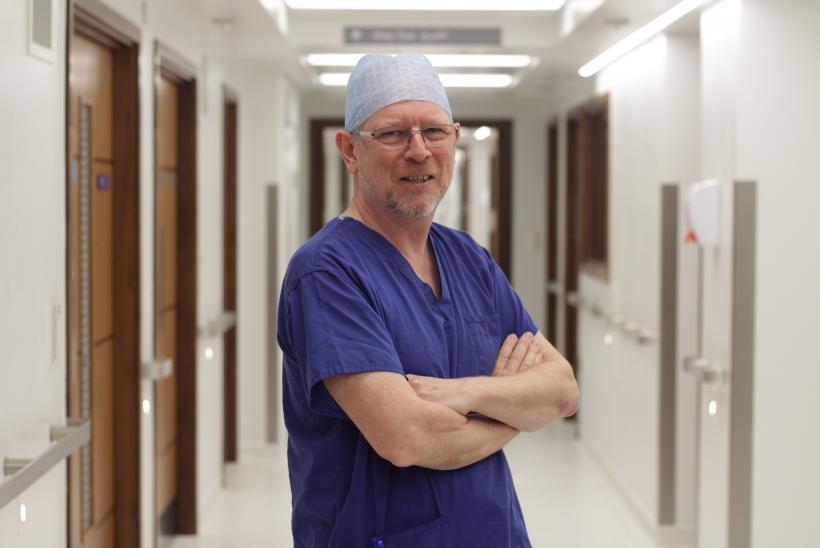 Mr David Dunaway
Consultant Plastic and Reconstructive Surgeon and the Head of the Craniofacial Unit
Mr Dunaway is a world-renowned plastic and craniofacial surgeon with over decades' experience in private practice. He proudly leads the world-famous Craniofacial unit at Great Ormond Street Hospital for Children and is actively involved in teaching and research, both nationally and internationally.

He has a special interest in facial deformity, paediatric craniofacial tumours and vascular anomalies, and earlier this year led the successful separation of conjoined twins Rital and Ritag Gaboura. He is one of the few plastic surgeons who provide specialist care to children within the private sector.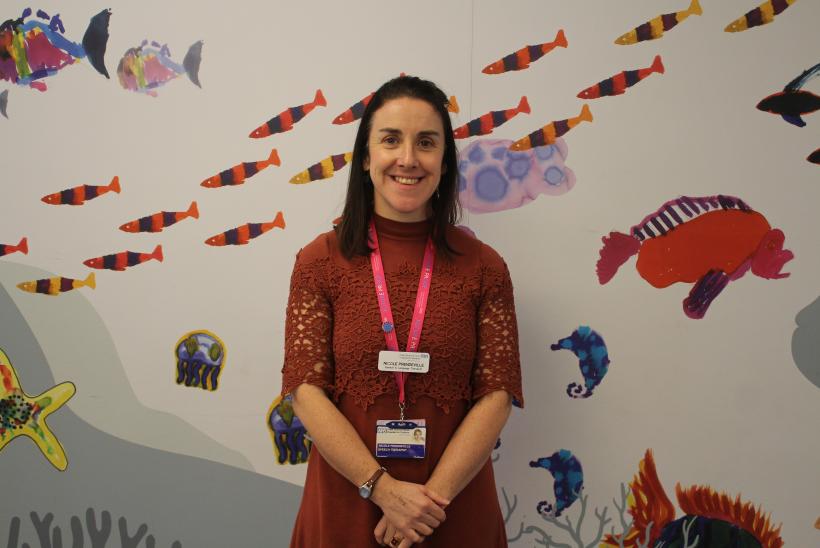 Nicole Prendeville
Speech and Language Therapist
Nicole Prendeville is a Speech and Language Therapist who has specialised in Cleft Lip and Palate and speech disorders associated with velopharyngeal dysfunction for over 10 years. She has also worked with the national BWS Service at Great Ormond Street Hospital, specialising in infant feeding and has published on the feeding outcomes in this population in 2018. She continues to work with these patients in her private practice. She is actively involved in teaching and research and engages in overseas work, particularly in Egypt.