Pioneering heart procedure saves Emirati baby's life
Omar's story
Omar was born prematurely at just 30 weeks with growth restriction and low birthweight. He was found to have Shone's complex; a rare congenital heart disease which means he has defects in the left side of his heart.
He underwent an initial surgery in his home country to try to correct this problem, but unfortunately, there were complications which meant Omar had to stay in a local Neonatal Intensive Care Unit receiving daily care and dependent on a ventilator for several months so that he could grow. With Omar needing specialist treatment, he was transferred to Great Ormond Street Hospital in London (GOSH), which treats over 1,500 children from the Middle East every year for rare and complex conditions.
At GOSH, Omar was under the care of Dr Robert Yates, Consultant and Honorary Lecturer in Paediatric and Fetal Cardiology at GOSH. Omar arrived at GOSH only weighing 3.2kg and had complications including chronic lung disease, pulmonary hypertension and retinopathy of prematurity (ROP).
Omar had an initial heart operation soon after he arrived at the hospital but within 8 weeks of Omar's arrival in UK a further cardiac operation was needed to address poor clinical progress and recurrent mitral valve stenosis- a narrowing of the heart's mitral valve.
Too small for mitral valve replacement
Omar had a modified stented valve (Melody valve) Replacement – one of the smallest patients having a stented valve placed in this indication. This complex procedure was performed by Mr Martin Kostolny, lead for Cardiothoracic surgery at GOSH and Honorary Associate Professor at Institute of cardiovascular Science, UCL.
"Mitral valve replacement was our only option but as Omar was too small for a mechanical valve, we opted for a modified stented valve as an alternative. We needed to modify the valve for his size, its novel position in the heart, as well as putting the valve upside down. This valve would avoid the use of blood thinners and allowed for subsequent dilatation of the stented valve as he grows bigger," explains Dr Yates.
"The original cardiac surgery technique was pioneered over 15 years ago by GOSH and is now used all over the world. The technique allows doctors to implant new pulmonary heart valves without opening up the patient's chest. Since its introduction, GOSH has worked to adapt and evolve the technique and now use the same stent mounted heart valve to replace the mitral valve in small babies, such as Omar. Omar is the first Emirati patient to ever receive this treatment," continues Dr Yates.
Omar also received subsequent laser eye surgery for a serious eye disease called ROP (retinopathy of prematurity), an intervention that saved his eyesight. "Omar developed significant problems with his eyes. He was treated locally for ROP but after transfer to GOSH he was found to have tractional retinal detachment in his right eye." Mr Rob Henderson, Consultant Ophthalmologist, explains. "We performed an endoscopic vitrectomy and were able to relieve the scar tissue. Without this procedure it was very likely Omar would have lost vision in his right eye." 
His previous gastrostomy insertion was augmented by an additional surgical procedure, called Nissen's fundoplication, to control his oesophageal reflux and help with his weight gain, and he also had an inguinal hernia repair.
Omar's recovery 
"My husband and I were so worried and afraid during each procedure Omar had. All operations pose risks, so I guess it's a normal feeling for parents to be worried. We try to always keep optimistic. Dr Yates always made us feel that he will take care of Omar the very best way he can. We are very blessed to have the opportunity to be able to get treatment abroad," said Omar's mum. "We give thanks to H.H. Sheikh Mohammed Bin Rashid al Maktoum, Dubai Police, Dubai Health Authority, and the UAE Embassy in London for giving us the opportunity to get this life-saving treatment for our son. We also want to thank Ms. Amal Al Qubaisi for her support throughout our stay, and her hard work to ensure Emiratis get the best treatment while in London. God bless them all."
Omar's recovery was prolonged and required complex and holistic care involving multiple specialties, as well as physiotherapy, speech and language therapy, and play therapy. As a result of his parents continuing to fight for their son, as well as the hard work of the staff both in the cardiac intensive care unit, and Flamingo and Hedgehog wards at GOSH, Omar is now doing well.
Return to GOSH six months later 
Omar and his mother recently returned to GOSH for a further cardiac operation and a check-up on his progress including reviews of his lungs, his gastrostomy and his eyes. 
"Omar came back from the UAE primarily to undergo a cardiac catheter intervention procedure. The stented valve that we had placed into the mitral position during his previous admission 18 months ago was now too small as he had grown considerably during that time." Dr Yates explains. "Whilst he was here, he was also seen by a number of other professionals to attend to his complex needs." 
"Omar is doing really well given his difficult start." Mr Henderson says. "He has gone from a child with limited to vision to displaying real visual behaviour." 
Omar today 
"Omar is a very adorable boy. He's very sweet and sassy!" Omar's mum says. "I never expected him to be able to do all that he is achieving because of his complex condition. He is good at playing and acting. He loves playing with noisy toys."
"He's a very different boy now compared to last year. He's making big progress cognitively and socially and has improved since the last time he was here. It is a totally different Omar, he is more involved in his surroundings and he is more sociable to people around him. That's why people adore him so much. He gives back the emotions, like kissing and cuddles. He's a very bubbly and happy boy, considering what he has. I'm so blessed to have him."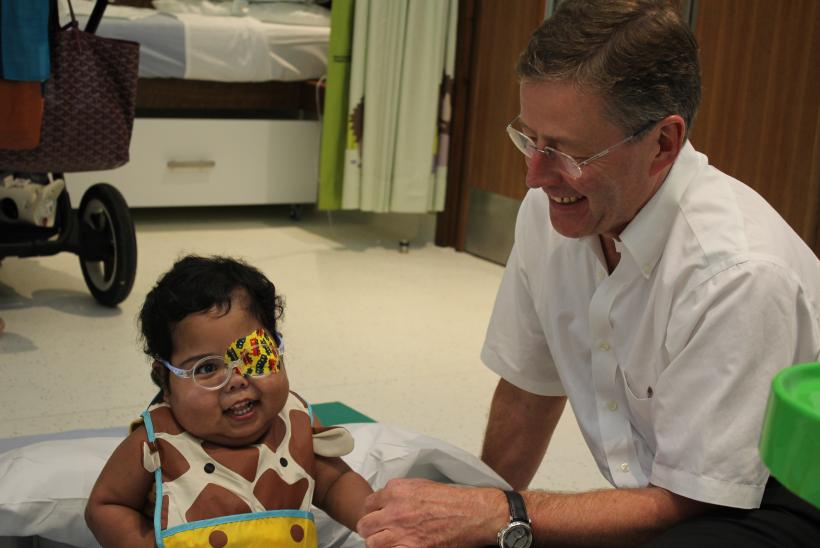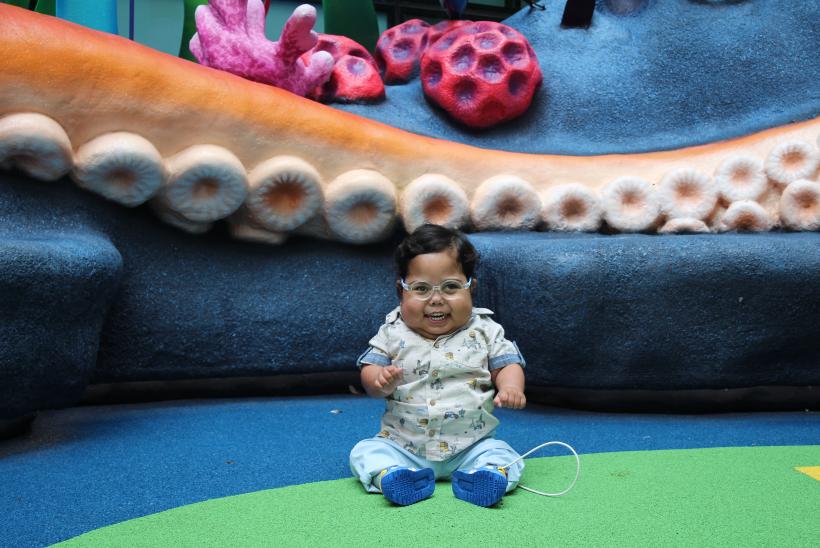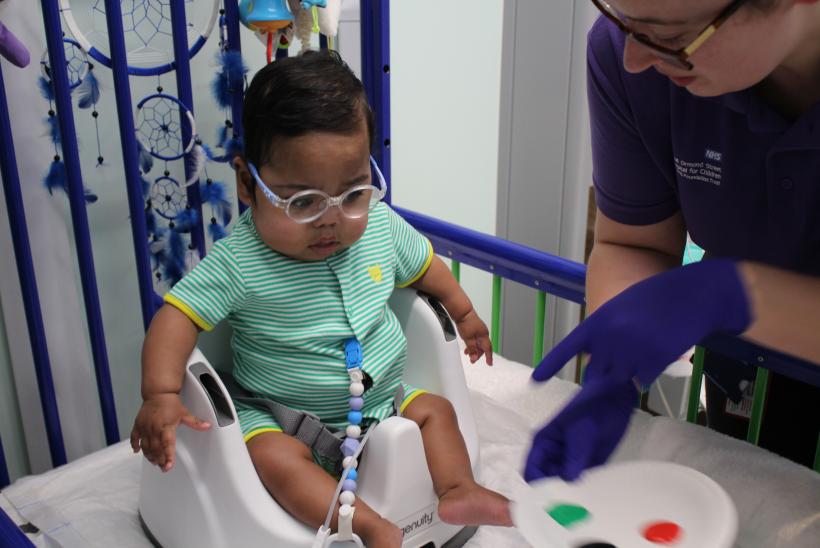 About Cardiology at GOSH
GOSH has led global advances in treating children born with cardiac conditions. The cardiac team at GOSH have conducted more than 500 lung and heart transplants since the cardiac unit opened, have pioneered non-surgical replacement of pulmonary heart valves, and play a leading role in developing alternatives to surgery for other heart conditions.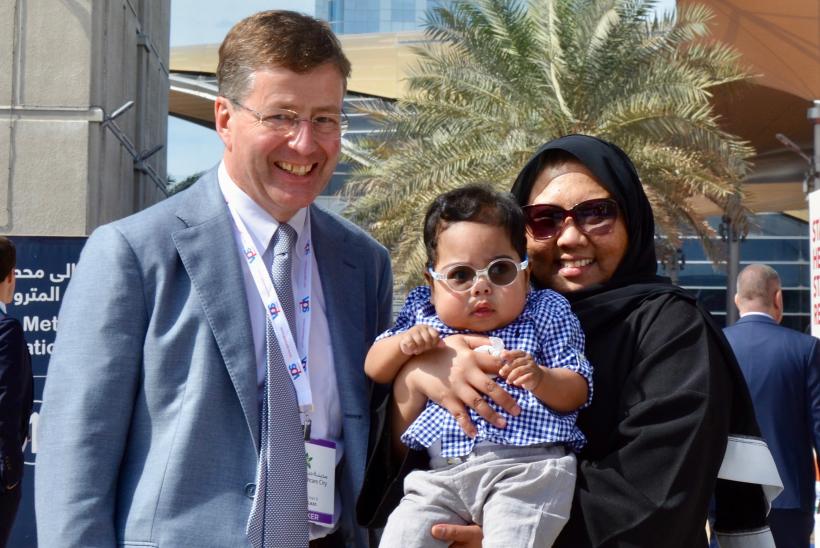 Dr Robert Yates
Consultant and Honorary Senior Lecturer in Paediatric and Fetal Cardiology
Dr Robert Yates undertook his undergraduate medical training in South Africa, graduating in Johannesburg before coming to the UK in 1989. After basic training in Paediatrics his postgraduate training in Paediatric Cardiology was undertaken in London. Appointed as a consultant at Great Ormond Street Hospital (GOSH) in 1999, Dr Yates is also a frequent visiting consultant to a number of overseas hospitals.

At GOSH, Dr Yates is one of four consultants in the fetal echo department. This service undertakes approximately 2,000 fetal echo's annually and of all the neonatal operations, some 40-50% will have had cardiac abnormalities detected prenatally. Dr Yates liaises closely with affiliated fetal medicine and neonatal units to promote improved detection of cardiac disease prenatally and to optimize perinatal care for babies delivered with cardiac problems.

Dr Yates is also one of three interventional cardiologists working at GOSH undertaking diagnostic and a wide range of interventional cardiac catheterization procedures in paediatric patients. His team pioneered the development of transcatheter implantation of pulmonary valves which is now an established technique worldwide.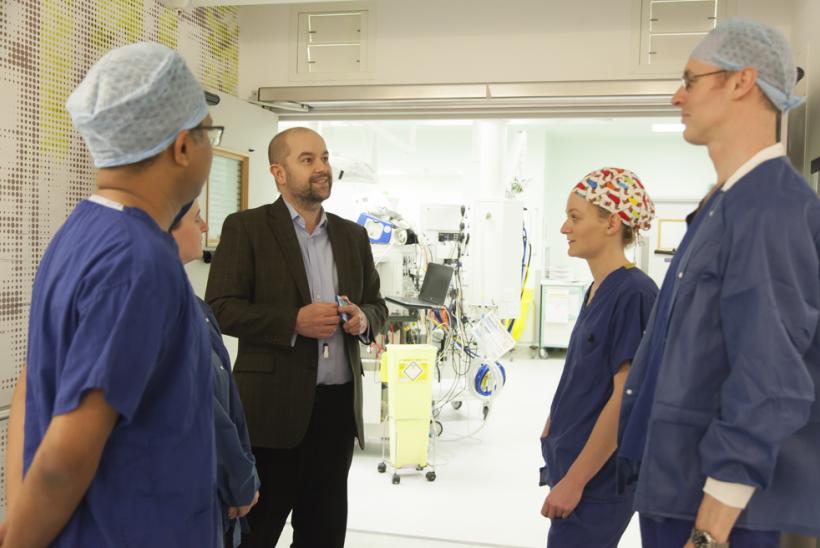 Mr Martin Kostolny
Consultant Cardiothoracic Surgeon
Mr Martin Kostolny has been a consultant at the Cardiothoracic Unit Great Ormond Street Hospital since March 2006. After graduating from Medical school at Comenius University, he trained at the Heart Centre at the Children's Hospital in Bratislava, the German Heart Centre in Munich and Great Ormond Street Hospital. He has been Head of the clinical service for Cardiothoracic surgery since 2015. He regularly lectures at international meetings and is a member of several professional societies. He is the author and co-author of more than 70 manuscripts and book chapters. Mr Kostolny has been also supporting congenital heart programs in the UK and abroad and operates there on regular basis.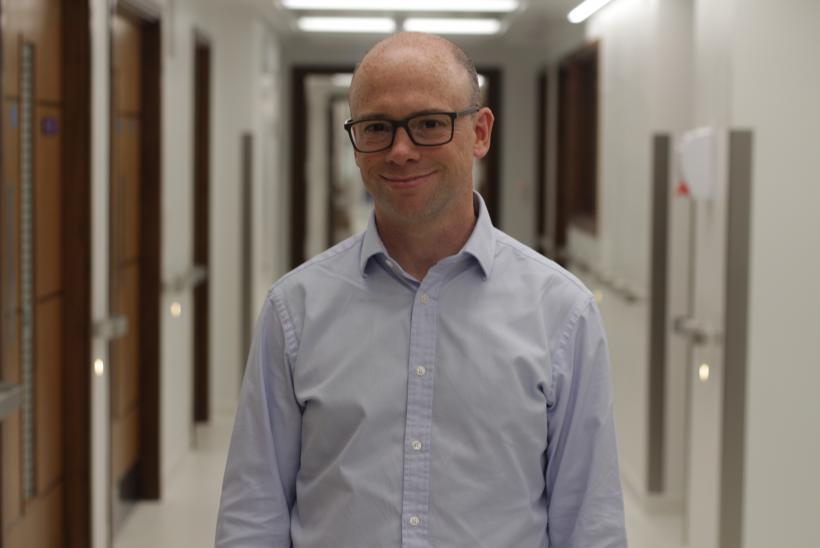 Mr Robert Henderson
Consultant Ophthalmic Surgeon
Mr Robert Henderson is a Consultant Paediatric Ophthalmic Surgeon who works in the Ophthalmology department. He is one of only three dedicated paediatric vitreoretinal surgeons in the country and his expertise includes the management of FEVR, Coats disease, Incontinentia Pigmenti and Retinopathy of Prematurity as well as complex retinal detachments.

He is also a paediatric ophthalmologist and provides opinions for inherited retinal dystrophies; he operates on complex cataract including trauma and uveitis related complications.