Superhope launches!
03/11/2018
An exclusive screening today revealed the inspirational story of how GCC-based initiative, Superhope, in partnership with Great Ormond Street Hospital for Children (GOSH) in London, fulfilled the dreams of severely ill children from the GCC by transforming them into their superhero alter-egos.  
Six children from the region, including five Kuwaiti children, receiving treatment for haemotology and oncology conditions at the London-based hospital took part in GOSHxSuperhope; a campaign which aims to look beyond a child's medical condition and bring their inner superhero to life.  
Superhope creators, Tarik Batal and Basma Masri, launched Superhope in Dubai in 2014, and have since taken the initiative to hospitals across the globe, including the U.K and the U.S, to spread awareness of the importance of Positive Mental Attitude (PMA) to help children fighting complex conditions strengthen their road to recovery. 
"What an incredible experience it was to have worked with the children at GOSH, and witness their journey transforming into the Superheroes they really are. They were fearless, creative, strong and full of positive life," said Basma and Tarik.  
"The joy on their faces as we revealed their super-suits was one that not only sent a blast of happiness to us but to everyone who contributed to the "GOSHx Superhope" campaign." 
"The creative team, parents, GOSH staff and doctors all made this possible and it couldn't have happened without their belief in our vision and that of the children. It was a truly a pleasure to have executed our first campaign in London with such an incredible team and we look forward to future collaborations together," they added.  
The Superhope journey at GOSH started in May 2018 with one central question: 'if you were a superhero, how would you imagine yourself?'. Best-selling London comic book artist, Amrit Birdi, visited GOSH to capture these answers and sketch out the children's imagination onto a page. These sketches, unbeknown to the children, were transformed into real-life costumes by children's costume studio, Atelier Spatz. As soon as the costumers were ready, Superhope and GOSH surprised the children with their bespoke costumes, as well as a professional photo and video shoot led by globally-renowned talent including photographer Phil Haynes; production studio, Clean Slate Productions; digital compositor, Roy Peker; post production studio, Featherwax and make up art by Ifrah.  
At the launch of the documentary film and trailer, invited guests and family members saw the patients as superheroes for the first time. As GOSH treats 1,500 children from the Middle East every year for rare and specialist conditions, the campaign was tailored towards empowering children from UAE and Kuwait during their time in hospital.   
Speaking about what the experience meant for Kuwait patient Latifa (also known as ButterFly), her grandmother said "The Superhope initiative has had a very positive effect on Latifa and our whole family. Latifa needs something to encourage her and this initiative made her, and our family, so happy. She became a butterfly queen, very beautiful!" 
Mother of Kuwaiti superhero ReFroze (Retaj) added 'It is a beautiful initiative for us, and Retaj was so excited and happy! She felt so proud that she could be an ice princess and she kept talking about that for several days." 
Doctors and consultants at GOSH were also seen in the documentary video promoting the importance of fostering a positive mental attitude, as well as a positive patient experience, during the children's time in hospital. 
"As doctors, we always emphasise how important a holistic approach to recovery is. It was great to see the real difference this campaign has made in improving the positive mental attitude of the children during their time being treated at GOSH. Being in hospital is often a traumatic experience for any child and their family, so to be able to spread some real joy and magic on the wards during their recovery has been truly incredible," explains Dr. Giuseppe Barone, Consultant Paediatric Oncologist at GOSH.     
"We are delighted to have been able to collaborate with Superhope and offer our families at Great Ormond Street Hospital for Children this unique opportunity." said Trevor Clarke, Director of the International and Private Patients Service. "We are committed to delivering a nurturing and family-centred experience that supports our world-class treatment and care. Superhope and other programmes like it that run at GOSH are our way of supporting our families and offering children a positive experience during their treatment at GOSH."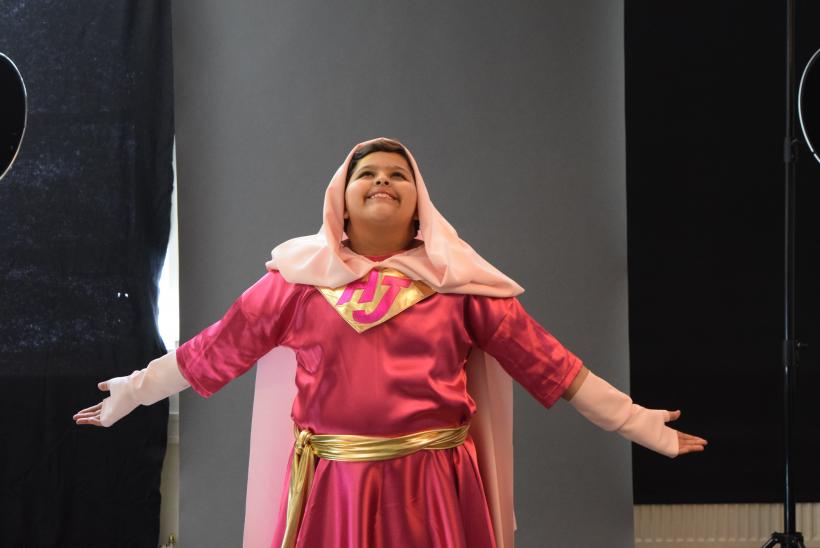 About the GOSHxSuperhope league
United by hope and fuelled by their passion to help others, AJ-Force, DarkGadget, SaMagic, ButterFly, Flowergirl and ReFroze have teamed up to form the mighty GOSHxSuperhope league; marking a new era for the world of superheroes.

With AJ-Force's tremendous energy, ButterFly's ability to soar the skies, DarkGadget's indestructible shield technology, Flowergirl's awesome flower power, SaMagic's amazing wizardry and ReFroze's cool ice magic; together, they form the most incredible force for good our planet has ever known.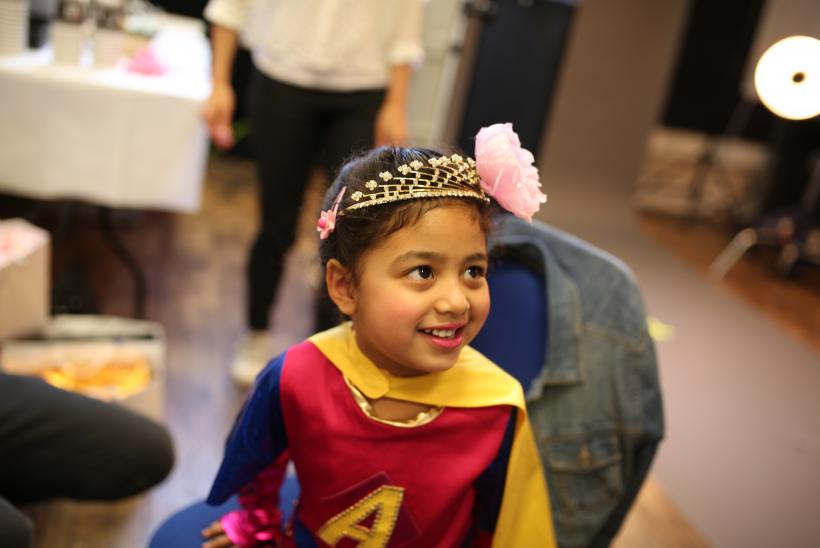 About GOSHxSuperhope
Superhope aims to have a positive impact on the journey of GOSH families from the Middle East by transforming children into superheroes and showing them first-hand the real power of imagination. At #GOSH, we strive to create a fun and caring environment where children can bring to life their inner superhero.