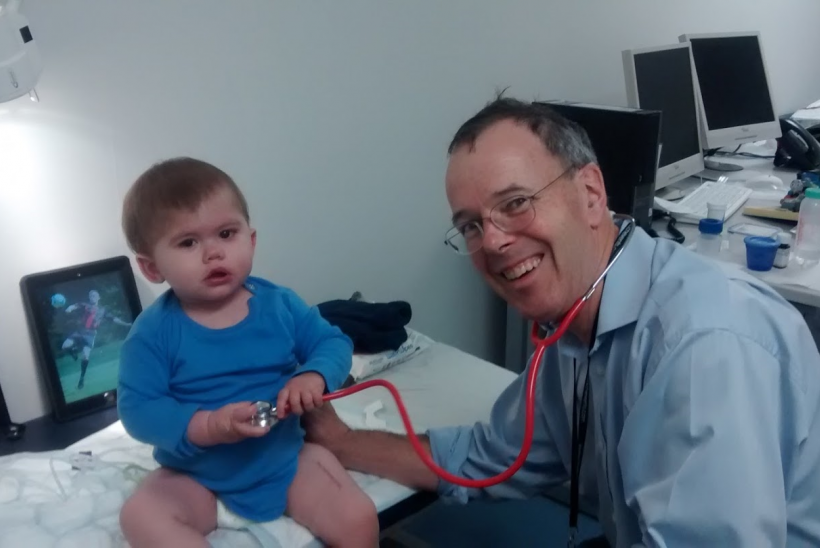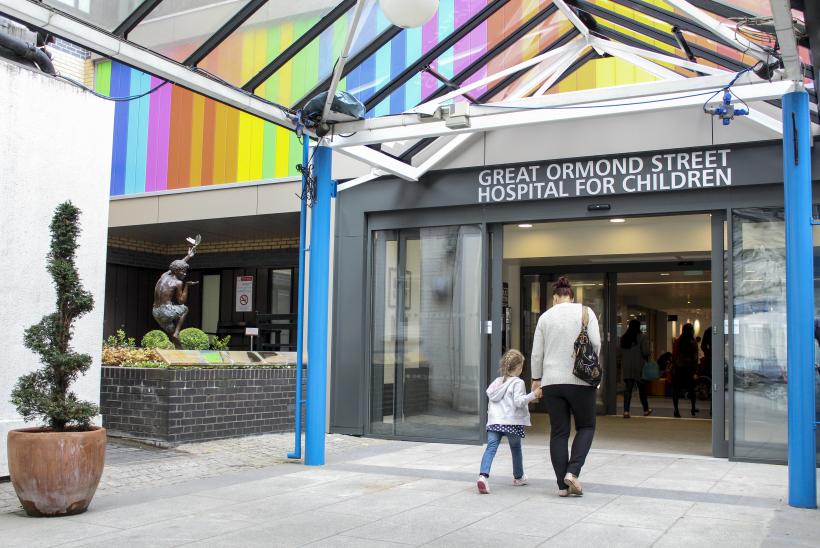 Complete DiGeorge Syndrome
DiGeorge Syndrome is a primary immunodeficiency, often but not always, characterised by cellular (T-cell) deficiency, characteristic facies, congenital heart disease and hypocalcemia. DiGeorge Syndrome is caused by abnormal formation of certain tissues during foetal development. The incidence of DiGeorge Syndrome is about 1:4000 live births.
Complete DiGeorge Syndrome is used to describe the population of infants who, while having DiGeorge Syndrome, are also lacking a thymus. The anomaly occurs in less than 1% of children with DiGeorge Syndrome. Without a thymus, children suffering from Complete DiGeorge Syndrome have an extremely poor immune system and their life expectancy is typically less than 2 years old.
"The thymus gland is a 'school' for the immune system" Professor Davies explains, "through the thymus gland the immune system develops and is 'taught' how to recognise and attack invading germs but not the body's own cells." Children without a thymus gland do not have this 'school' to teach their immune system, and therefore have a very poor immune system.
Thymus transplant
A thymus transplant provides a treatment option for children suffering Complete DiGeorge Syndrome. A thymus transplant is a complex procedure that requires highly specialised laboratory facilities and experts. GOSH staff developed the programme by working with existing gene and cell therapy programmes that have been running for decades.The expertise of the Immunology team and the scientists at GOSH has allowed the hospital to offer this unique and life saving treatment for children around the world.
GOSH is one of only two centres in the world to offer Thymus transplants exclusively for children with Complete DiGeorge Syndrome.
The procedure involves cultivating donor thymus samples in a laboratory before transplanting them into the thigh of a child. Through the transplant a child's immune system slowly recovers after it is 'taught' by the implanted thymus.
Why GOSH?
Great Ormond Street Hospital for Children (GOSH) in London is an international centre of excellence in paediatric care, globally recognised as one of the few world-class hospitals for children suffering from rare, complex or multiple conditions. GOSH has been a pioneer in paediatrics ever since it admitted its first patients in 1852, and continues to be trusted as a global leader in the treatment of sick children.
GOSH is uniquely set up to treat and care for children with multiple and complex conditions. Specialising in only the most complex of conditions, GOSH has over 60 paediatric specialities under one roof, the largest of any NHS hospital in the UK. This allows GOSH to coordinate care within multidisciplinary teams which include multiple specialities and world-leading experts and each patient's care is tailored to their unique health care needs.
GOSH places great emphasis on the support and care provided for children and families by nurturing an open and supportive atmosphere and providing services to cover all the families unique social and psychological needs. Children receive the highest standards of care and attention from the expert team of medical and support staff during their stay at GOSH, and are always treated with respect, trust, concern and openness.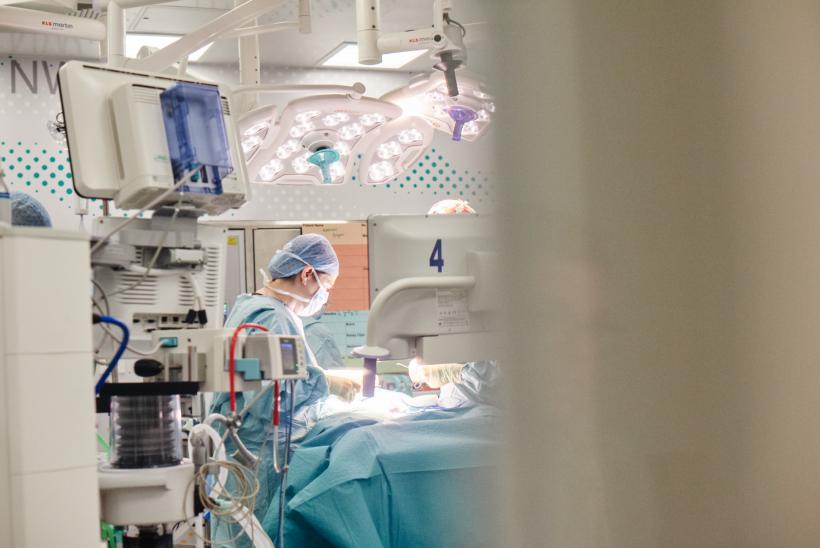 New funding to support pioneering thymus transplant research at GOSH
Professors Graham Davies and Adrian Thrasher have been awarded funding from Great Ormond Street Hospital (GOSH) Charity to further develop a cutting-edge new treatment for children with the rare immunodeficiency condition complete DiGeorge syndrome (cDGS).

The new research project will build on a previous trial led by Professor Davies which showed that transplant of donor thymus tissue restored T-cell numbers in 75 percent of patients with cDGS. Patients developed the ability to fight common infections and should have a much longer life expectancy. The new research will allow researchers to look at how to maximise the number of T-cells produced after thymus tissue is transplanted into children with cDGS.

The research is support by GOSH charity. This new award builds on earlier work supported by the National Institute for Health Research (NIHR) GOSH Biomedical Research Centre (BRC), EU FP7, GOSH Charity, Mason Medical Research and the Wellcome Trust.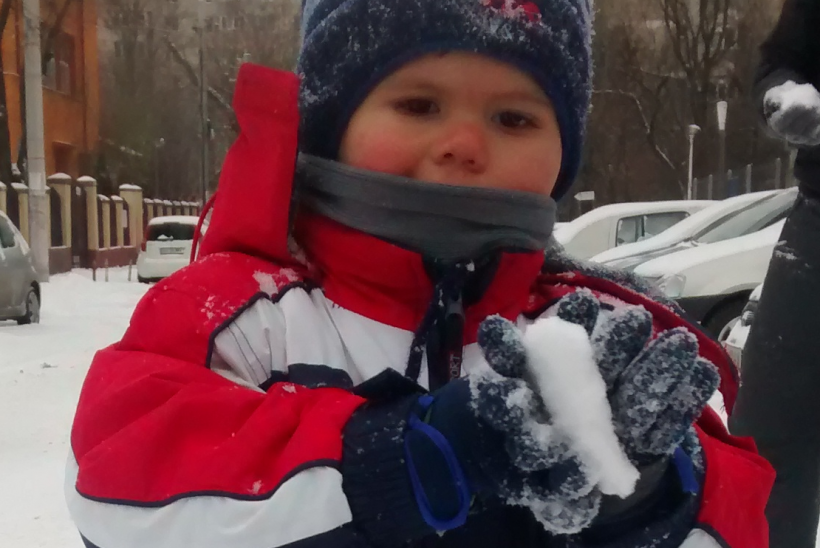 Pioneering transplant saves baby Daniel's life
Daniel Pirvu was diagnosed in early life with complete DiGeorge Syndrome, and at one point, Daniel was so ill that his internal organs began to fail and doctors were reserved about his chances of survival. "The life expectancy of children with Complete DiGeorge Syndrome is typically less than two years." Stela, his mother, explains "When he was first diagnosed I just couldn't help but cry. The fear of the unknown was at times unbearable."

Fortunately, Daniel came to GOSH and was treated by Prof Davies and his team. 'I honestly have no words to describe Dr Graham Davies and express his interest. Of course he is very dedicated to his work and highly professional…but even above that he has an extremely kind and generous heart. To us he is the Doctor that saved Daniel's life, and I cannot think of a way to describe how thankful we are that we had the chance to meet him.'
Prof Graham Davies
Professor Graham Davies is a Consultant Paediatric Immunologist at Great Ormond Street Hospital (GOSH) and an honorary Professor in Paediatric Immunology at University College London, Institute of Child Health. His area of expertise is in thymus transplants, and he was the lead research at GOSH for thymus transplants, until he was able to offer the treatment for all children.

"Children needing thymus transplants are rare. It is a complex procedure that requires highly specialised laboratory facilities. We were fortunate at GOSH, as when we were setting up the programme we had gene and cell therapy programmes which use the same facilities. Without these and the supporting team at GOSH we would not have been able to conduct the necessary research and be able to offer this treatment for the benefit of children from around the world."
Refer your child for treatment
To refer a child to see Professor Davies and his team, please fill in the below. A member of our team will be in touch within 2 working days.