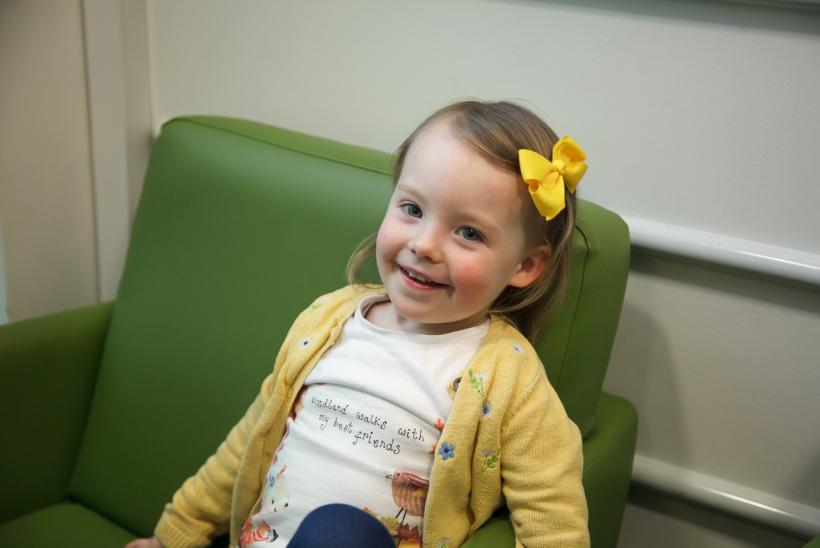 Caterpillar is an outpatient department treating children with a wide range of conditions. It is located on Level 2 of the Harris International Patient Centre in the Octav Botnar Wing of Great Ormond Street Hospital.
The department has nine consulting rooms, plus one isolation room for infectious patients and a treatment room. It also offers a range of speciality clinics as well as specialist nurse clinics.
An Arabic interpreting and translation service is available on Caterpillar, if you wish to use it. 
There is a dedicated play area for children, and our resident play specialist is available to take your child's mind off things. This can include during appointments and if they need to have a blood test or other procedures. 
Caterpillar outpatients is open six days a week:
Monday – Friday from 8am to 8pm
Saturday from 9am – 1pm
Siblings are welcome, but we ask you not to bring children who have had any recent contact with infectious diseases, or who have any recent history of illness, such as diarrhoea and vomiting or flu-like symptoms.
Staff
Caterpillar is primarily run by our highly qualified nursing team, but also includes consultants, doctors, clinical nurse specialists, physiotherapists, healthcare assistants, play specialists, psychologists and housekeeping staff.
Matron: Claudia Tomlin
Senior staff nurses: Emma Collins, Katherine Berry and Mandy Saddington 
Outpatient manager: Lisa Lavia
International and Private Care Reception telephone number: +44 (0)20 7405 9200 extensions 8517/0307
Ward manager's office telephone number: +44 (0)20 7813 8405
Caterpillar nurses' station telephone number: +44 (0)20 7405 9200 extension 0681